GForce comes with a centralized SMS messaging system. Only Administrators and Optionally Department Administrators can send messages. Department Administrators can send messages if the option to enable SMS is enabled for that department. 0nly Administrators can enable this option.
Clicking on the 'Compose Message' option brings up the form for composing a new message. The recipients for message can be selected similar to the email section mentioned above.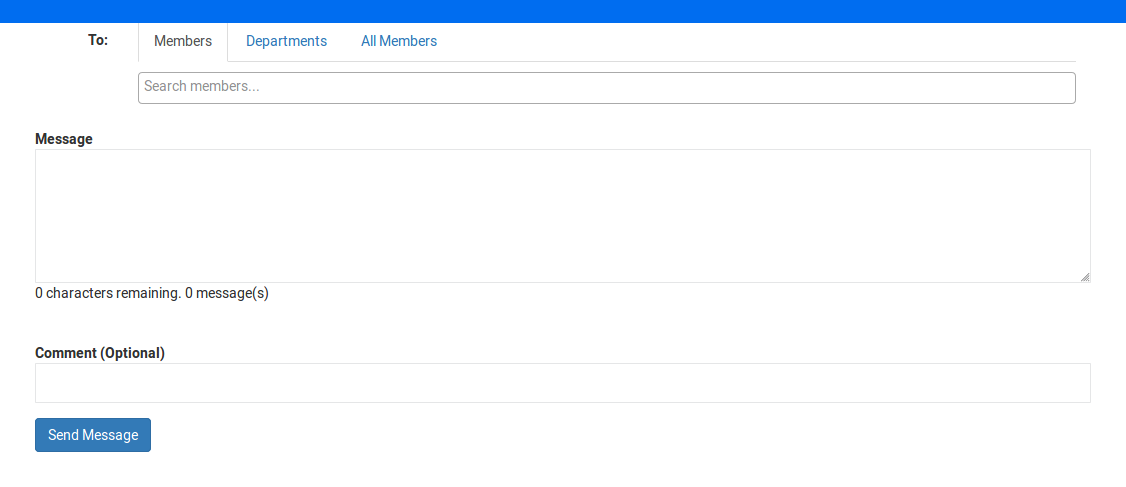 SMS Message Length
In the SMS settings page (Under Settings), there is an option to restrict the maximum number of pages that can make up a single sms. The system will limit the number of characters that be entered into the compose sms box based on this setting. This helps to reduce SMS costs and encourages users to manage usage.