CarePro's 'Vacancies' feature is a very useful tool for your candidate sourcing efforts. With this feature, you can post job vacancies to your frontend and receive applications from interested candidates.
To create a new vacancy, click on the 'Create Vacancy' button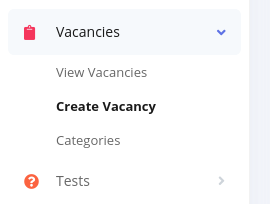 The vacancy creation page opens as shown below: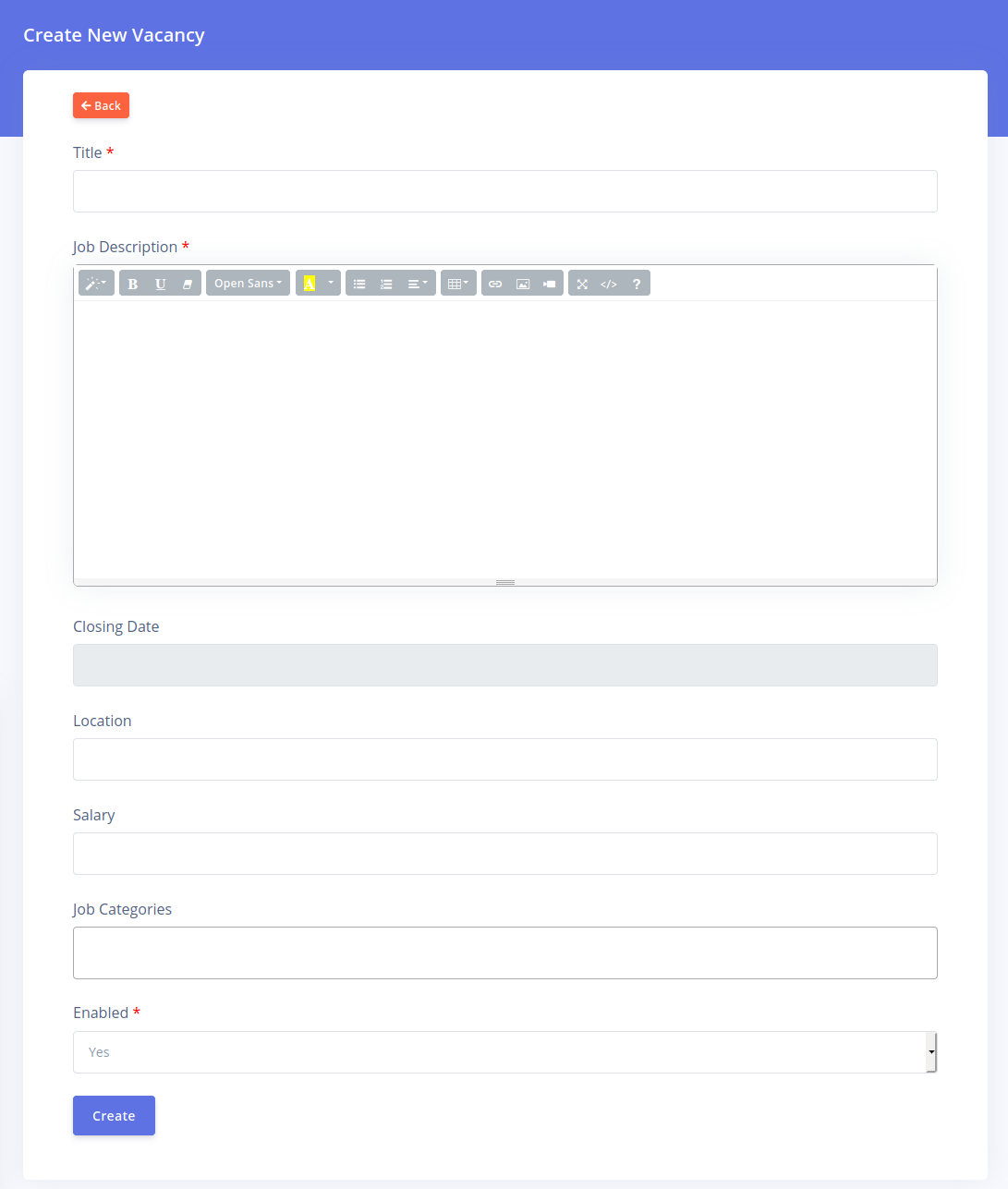 The fields on this page are describe below:
Title: Enter a good descriptive title of the job vacancy
Job Description: Enter the full job description in the field
Closing Date: If the vacancy has a closing date, set it here. Vacancies will not display on the Frontend if they are past the set closing date. If you want the vacancy to be visible indefinitely then leave this field blank.
Location: Enter a the location of the Job. You do not need to specify the full address. You can specify just the city, town, local government area e.t.c. This helps candidates make better decisions about their interest in the position.
Salary: Enter in the salary being offered for this vacancy.
Job Categories: You can specify what categories this vacancy falls into. A vacancy can belong to more than one category. This helps candidates sort through positions to find the ones they are interested in.
Enabled: Sets the status of the vacancy. If set to no, then the vacancy will not be visible on the Frontend.
Click on the 'Create' button to add your new vacancy.