You can easily import a large number of students into TrainEasy. You can also export all students into a single csv file.
Navigate to 'Students'-'Import Export'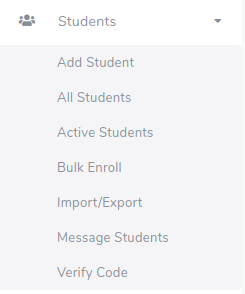 If you wish to import students, it is important that your uploaded csv file is in the right format. A sample csv file is provided for this purpose.