Feature-rich Training & Learning Management System
Do you organize training programs online or at physical locations? If yes, then TrainEasy is the perfect software for running and managing your entire training program!
Student Frontend & Admin Backend
Online Training
Manage & Schedule offline training
Session & Course Management
Class Management
Supports Multiple Payment Gateways
Multi-currency support
Attendance Management
Student Management
Online Tests/Assessments
Student Surveys
Video management & Hosting
Blogging & Content Management
And Lots More!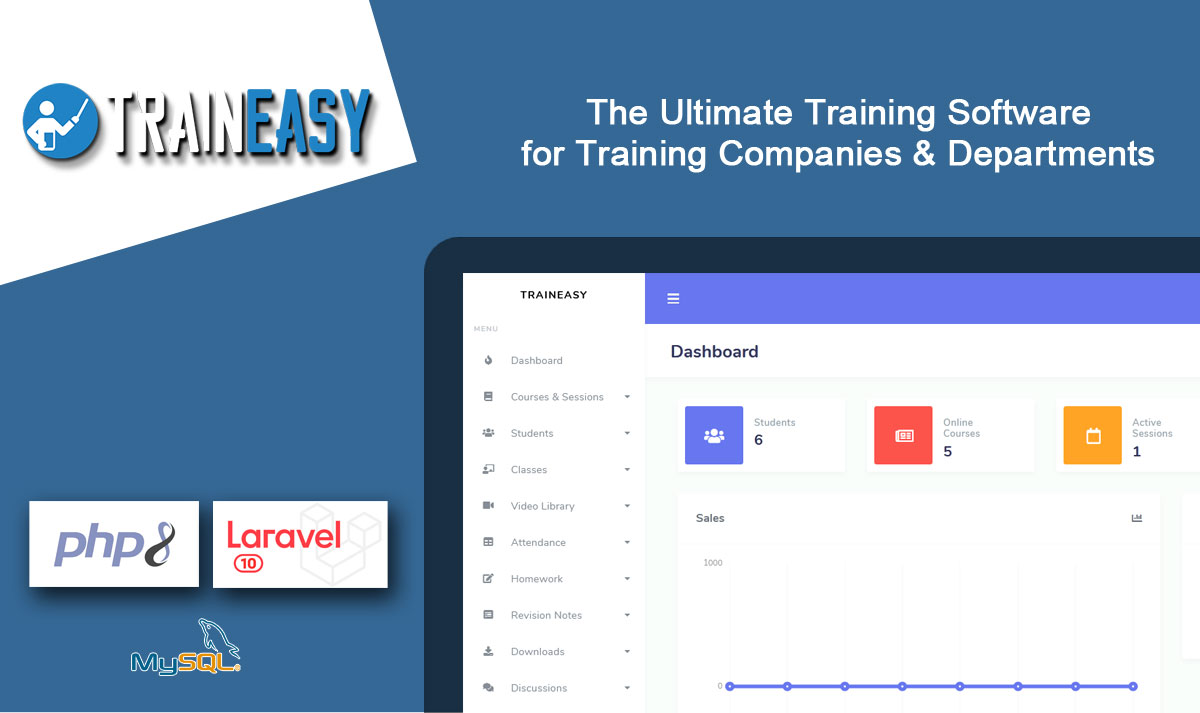 Features
TrainEasy FAQ
TrainEasy was developed for training companies and training departments withing organizations. It caters for both online training and in-person training. It is both a learning management system and a training management system.
No. There are no recurring fees once you buy the self hosted TrainEasy version. You get to install TrainEasy on your own server and you can use it indefinitely. If you do not wish to handle hosting yourself, you can signup for our TrainEasy Cloud service.
You can enrol an unlimited number of students
Yes! TrainEasy supports locally hosted video and auido files. Our system also protects your media resources from unauthorized access and playback.
You need a server that supports PHP 7.2 or 7.3 as well as MySQL/MariaDB
Got questions? Get in touch now!