Volunteer Management Software
GForce is a volunteer management system built for churches, NGOs, Political organizations and similar organizations.
GForce is designed to make it easy for your volunteers to apply, join and manage their activities in your volunteer workforce. With custom application forms, event rosters, forums, resource sharing, internal messaing, Centralized SMS and lots more. Your workforce will never be the same again!
Department and Membership Management
Event Roster & Task Scheduling
Resource Sharing
Internal Messaging System
SMS Messaging
Department Forums
Supports Multiple Languages
And Lots More!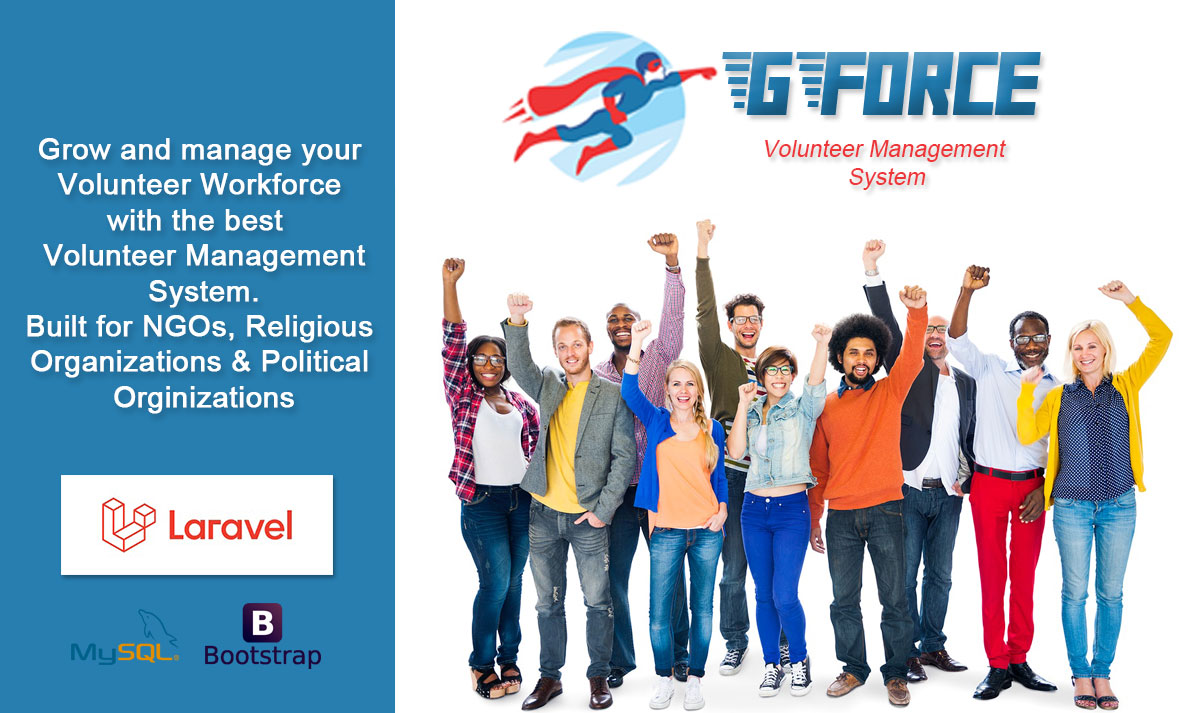 Features
GForce FAQ
GForce was developed for churches, non profit and political organizations.
No. There are no recurring fees once you buy the self hosted GForce version. You get to install GForce on your own server and you can use it indefinitely.
You can create an unlimited number of users.
GForce support 3 user types: Member, Department Admin and Administrator. For details about each role, kindly refer to the user guide.
You need a server that supports PHP >= 7.2 as well as MySQL/MariaDB
Got questions? Get in touch now!