Service Countdown Timer
Service Countdown Timer is a window application designed to display a configurable countdown timer on your screen.
Features include
Configurable clock
Editable message (e.g. Service begins in...)
Keyboard Shortcuts for full screen and minimization
Easy setup wizard
Windows 7,8,10 above supported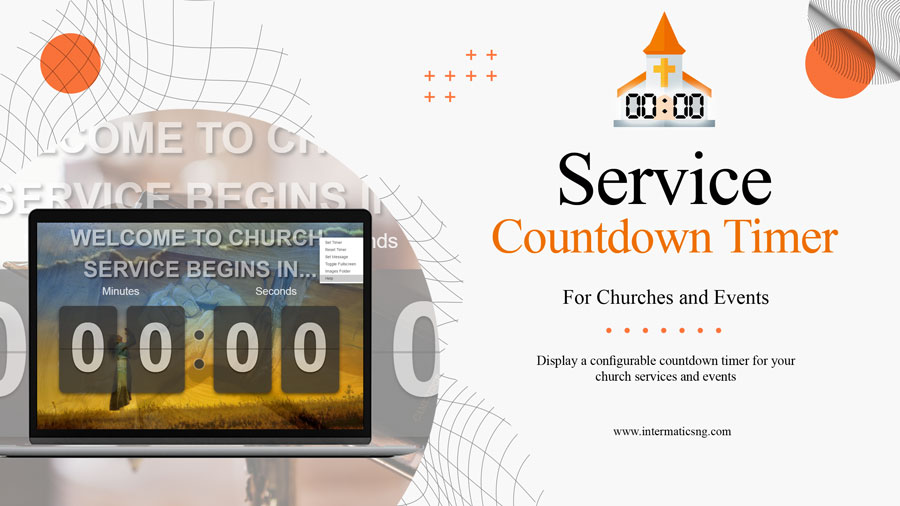 Got questions? Get in touch now!