We have released a new update to TrainEasy: Certificate payments.
This feature enables admins to create certificates that students need to pay for before download. This is especially useful in situations where you would like to offer free courses but charge a fee for certification.


The certificate creation and edit pages now have two new fields: Payment Required and Price. The price field is only visible if payment is required
Also, the course details page now includes a tab that indicates the certificates associated with a course and its price.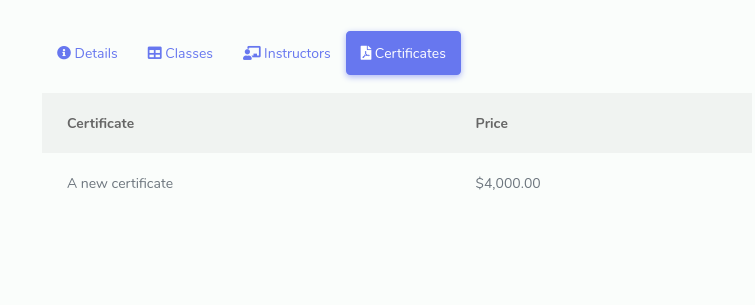 This ensures students know in advance if they would need to pay for certification.