DISABLE FRONTEND
TrainEasy now provides a feature that enables you to completely disable the frontend features of your site. This means pages like the Homepage, Blog, Articles and Contact pages will not be accessible to users. With the frontend disabled, the default landing page will be the login page. Users can also register if registration is enabled. Only logged in users will be able to view your course/session catalog.
To disable the frontend, login to your admin section and go to 'Settings'-'Disable Frontend'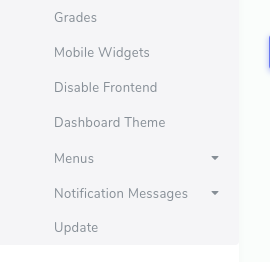 On the 'Disable Frontend' page, select 'Disabled' and save your changes.
DASHBOARD THEME
If you would like to change the default blue theme of both the Admin and Student dashboards, you can now do so easily by logging into your admin section and going to 'Settings'-'Dashboard Theme'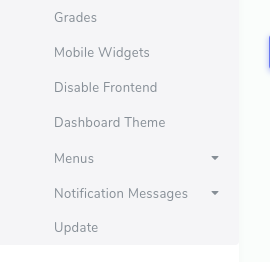 On this page you will see a color picker. Click on the color picker icon or on the text box and you will be presented with a color selection dialog. Choose your preferred color and save. Save your changes and you are done!